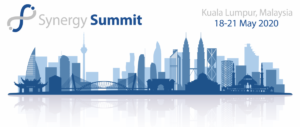 Momentum: Leading Networks to Accelerate the Great Commission
---
This event has been canceled due to the many challenges of holding and traveling to an international event in Malaysia during the worldwide COVID-19 Coronavirus outbreak. Please join us in praying for the nations and the millions of people directly affected by this pandemic. 
---
The 2020 Synergy Summit theme is Momentum: Leading Networks to Accelerate the Great Commission.
We will be exploring the Kingdom collaboration mindsets, practices, and strategies enable networks and partnerships to flourish, grow, and sustain their impact.
The Synergy Summit will be held in Kuala Lumpur, Malaysia this coming 18 – 21 May 2020.
This 3 1/2 day community-of-practice gathering is for ministry leaders who are actively involved in starting, facilitating, and leading ministry and mission networks and partnerships around the world. It is an invitation only event and is limited to 200 seats.
Note: An invitation will be needed to access the majority of the site. If you are a ministry collaboration, network, or partnership leader,  you can request an invitation by completing the "Request an invitation" form located at the bottom of the home page.
---
Looking back at the 2017 Synergy Summit

The theme of the 2017 Summit was "Leading High-Impact Networks to Advance the Gospel".
Over 100 mission and ministry network leaders from 35 countries and 57 networks gathered in Chiang Mai, Thailand for three-and-a-half days of connection, equipping, and encouragement at one of the largest international conferences exclusively focused on effective network leadership.
This was an opportunity to see the kingdom impact that networks and partnerships are having around the world. Participants had the chance to:
Complete three hours of hands-on training in network leadership
Participate in panel and group discussions
Attend workshops
Consult with network advisors
Connect and worship together
Learn from each other's experiences and knowledge, and
Share what God is doing around the world in their networks.
The visionSynergy team, serving as hosts, was joined by an outstanding team of international presenters and facilitators who helped facilitate table discussions and assist leaders in contextualizing the learning for their unique situations. In addition, several ministries provided tech services, piloted a conference app for ministry networks, and served participants throughout the event.
---
Looking back at 2015 Synergy Summit


The theme of the 2015 Summit was "Unleashing the Powerful Potential of Mission Networks".
125 Kingdom-focused network leaders from 40 countries representing 44 major networks gathered in Barcelona, Spain for 2 1/2 days. We also offered two pre-conference training tracks for network leaders.
Outstanding presenters and facilitators helped springboard focused and contextualized conversation, learning and planning that focused on three key questions:
What core competencies are needed to develop our collaborative leadership abilities?
How can we improve as collaborative leaders?
How can we lead missional networks as a team that see more people coming to Christ?
There was a heavy emphasis on introductions and connecting network leaders together. Many new relationships and network connections emerged from this gathering.
---
Looking back at the 2013 Synergy Summit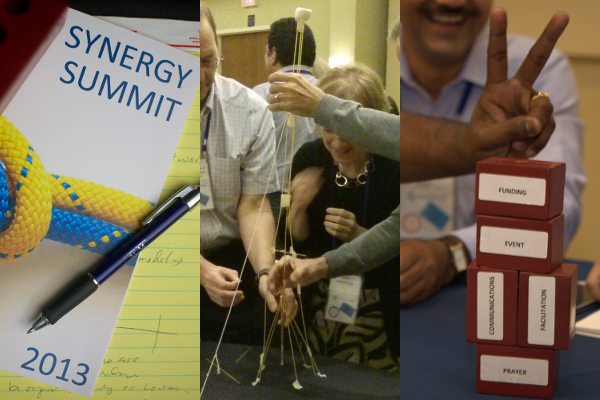 The 2013 Synergy Summit was held in Orlando, USA.
The conference that year focused on four topics that were identified as keys to the vitality of effective missional networks:
Building Trust
Developing a Culture of Sharing and Exchange
Core Operations
The Voluntary Nature of Networks
Short presentations by practitioners were followed by personal reflection, lively discussion groups, and the identification of action plans from each session.