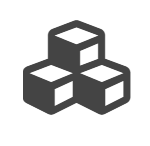 Based on twenty years of field experience around the world, this course gives network and partnership leaders practical, scripture-based insights that can be immediately applied to their network or partnership.
This ten-day, email-based course introduces collaboration-minded ministry leaders to ten key partnership development principles:
Vision
Due Diligence
Process, not an Event (EFO)
Partnership and Process of Discipleship / Evangelism
Restored Relationships
Trust
Power of Community Witness
Engagement
Prayer
Communication
Participants will receive a daily email lesson. Each lesson includes:
An introduction to the Partnership Principle
3 – 5 minute video by Phill Butler
Several reflection / discussion questions
Links to additional articles and videos
While we use the term Partnership throughout the course, these ten partnership principles apply to alliances, coops, networks, and other collaborative efforts.
Format – 10-day, email-based course
Language – English
Time – 10 – 15 minutes / day
Cost – Free
---