Can You Hear Me Now? Facilitating Effective Virtual Network Meetings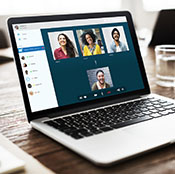 Presenter: Warren Janzen, International Director and Partnership Facilitator for SEND.
Date: Tuesday, 17 March 2020
Time: 7am PST / 10am EST / UTC-8 (time zone converter)
Length: 60 minutes
Cost: Free
Webinar Description
Facilitating effective network meetings in a collaborative, multi-cultural environment is challenging. It gets even more difficult when you need to do it all through your computer!
Warren Janzen, International Director for SEND and a key partnership facilitator, will be sharing practical strategies for facilitating virtual meetings that encourage cross-cultural collaboration, strong relationships and high levels of trust.
Learning Outcomes
As a result of attending this webinar, participants will:
Identify key challenges to meeting "virtually".
Discover and apply best practices for effective multi-cultural collaboration through technology.
Learn methods for building trust and strong relationships in a virtual environment.
Who Is This Webinar For?
Church and ministry leaders interested in collaboration and partnership
Network and partnership facilitators
Network leadership teams
About the Presenter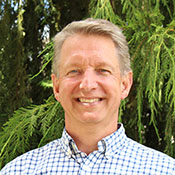 For the past 15 years Warren has been leading and working with virtual ministry teams. Four years ago, he and two other CEOs pioneered the formation of Therefore Alliance – a deep and generous collaborative effort now including four mission agencies.
Prior to that he and his wife Dorothy lived and worked in Japan for over 15 years with SEND International. In 2004, he took up the role of International Director with SEND. With Christian work spanning more than 20 countries and the belief that leaders should be located in the regions for which they have responsibility, virtual teams are his reality.
What's not virtual is his wonderful marriage to Dorothy, and the blessings of their three boys and two daughters-in-law. When not behind his computer or on a plane, Warren enjoys a variety of outdoor sports and indoor table games!