Rooting for Rivals
Presenter: Peter Greer
Date: Friday, 25 October 2019
Time: 7am PDT / 10am EDT / UTC-7 (time zone converter)
Length: 60 minutes
Cost: Free
Webinar Description
Faith-based organizations and networks are sometimes known for what we're against—and all too often that includes being against each other. But amid growing distrust of institutions and organizations, we have a unique opportunity to link arms across organizational boundaries and pursue a calling and a vision higher than our own agendas.
In this webinar, Peter Greer, the author of the book Rooting for Rivals, explores case studies illustrating the power of collaborative partnership and shares failures and successes in pursuing the power of open handed leadership. In a world that competes for resources and status, learn how your multi-organization network or partnership can multiply and strengthen its impact through Kingdom collaboration.

View a 2 minute video on Rooting for Rivals to learn more about what we will be discussing in this webinar.
Learning Outcomes
As a result of attending this webinar, participants will:
Attendees hear about the value of rooting for rivals,
They discuss barriers to collaboration and generosity, and
Consider 2-3 ways to proactively root for their ministry partners
Who Is This Webinar For?
Church and ministry leaders interested in collaboration and partnership
Ministry leaders and partnership facilitators
Leaders of networks and partnerships
About the Presenter:
Peter Greer is President and CEO of HOPE International, a global Christ-centered microenterprise development organization serving throughout Africa, Asia, Latin America, and Eastern Europe.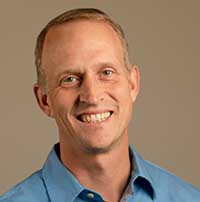 Prior to joining HOPE, Peter worked internationally as a microfinance advisor in Cambodia and Zimbabwe and managing director of Urwego Community Bank in Rwanda.
He is a graduate of Messiah College and received a master's in public policy from Harvard's Kennedy School.
Peter has coauthored over 10 books, including Mission Drift (selected as a 2015 Book Award Winner from Christianity Today) and Rooting for Rivals (selected as a 2019 Leadership Resource of the Year in Outreach Magazine). More important than his occupation is his role as husband to Laurel and dad to Keith, Liliana, and Myles.
For more information, visit peterkgreer.com.